When it comes to custom jewelry boxes, the lining inside them tends to come to mind, and a soft lining is a prerequisite for protecting your jewelry from damage. There are several lining materials that can be used to provide jewelry with an elegant and protective interior. Which ones are they?
1. Velvet: Velvet is a popular choice for lining jewelry boxes because of its soft and luxurious texture. It provides gentle cushioning and protects delicate components from scratches and damage. The velvet lining is available in a variety of colors to complement the design and style of the jewelry box.
2. Satin: Satin is another common lining material for jewelry boxes. It has a smooth and shiny finish that adds a touch of elegance. Available in different colors, the satin lining can be customized to match the exterior of the jewelry box or the jewelry itself.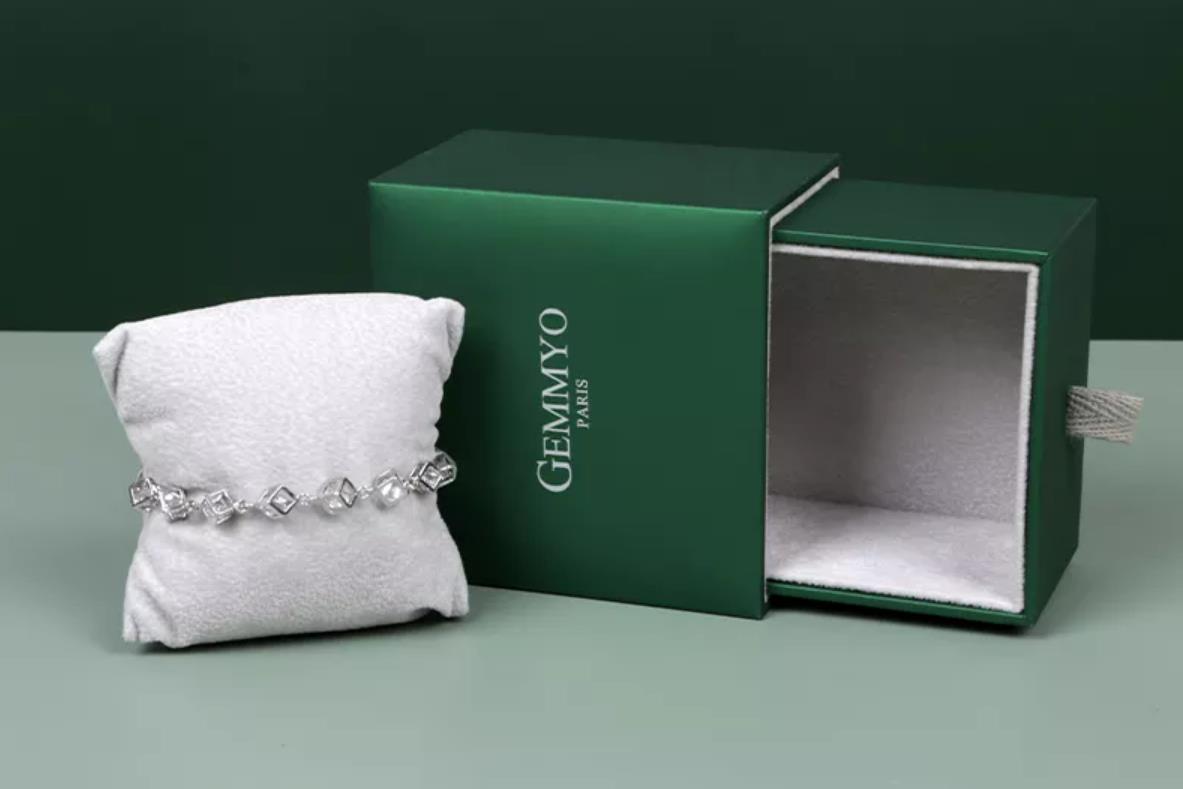 3. Suede: Compared to velvet, the suede lining provides a softer and slightly textured feel. They have a sophisticated look and feel, creating a luxurious setting for fine jewelry.
4. Silk: Silk lining is usually chosen for high-end or luxury jewelry boxes. Silk has a smooth, lustrous texture that exudes luxury and sophistication. It comes in a variety of colors and patterns, allowing for customization and personalization.
5. Leather: Leather linings can add sophistication and durability to jewelry boxes. They are often used in high-end boxes, providing a luxurious and classic look. Leather linings can be made from different types of leather, such as real or faux leather.
6. Felt: Felt lining is a more economical choice compared to velvet or satin. Felt provides a soft protective surface for jewelry and is available in a variety of colors.
7. Cotton: Cotton lining provides a lightweight and breathable option for jewelry boxes. They are often used in casual or travel jewelry boxes. Cotton linings can be plain or patterned depending on the desired aesthetic.
These are just a few examples of lining materials used in custom jewelry boxes. The choice of lining material generally depends on desired aesthetics, level of protection, and budgetary considerations. If you need a custom jewelry box, we can accommodate your needs. We are a jewelry box manufacturer in China, with 19 years of manufacturing experience in the jewelry packaging industry, welcome to contact us.