When we buy jewelry packaging boxes in bulk, we may not be able to make a decision because of whether the quality meets the requirements. When you cooperate with a jewelry packaging box manufacturer for the first time, you can consider ordering samples first and then placing an order after receiving the samples to confirm that the quality is OK. How to order jewelry packaging box samples?
1. Determine your needs

Determine the type of jewelry packaging box you need, including size, style, materials, and any specific design or branding requirements. Consider factors such as the type of jewelry you sell and your target audience.
2. Understand the jewelry packaging box suppliers

Find a reputable packaging supplier that specializes in jewelry packaging. You can search for suppliers online, ask other jewelry manufacturers for recommendations, or attend trade shows and exhibitions where packaging suppliers frequently display their products.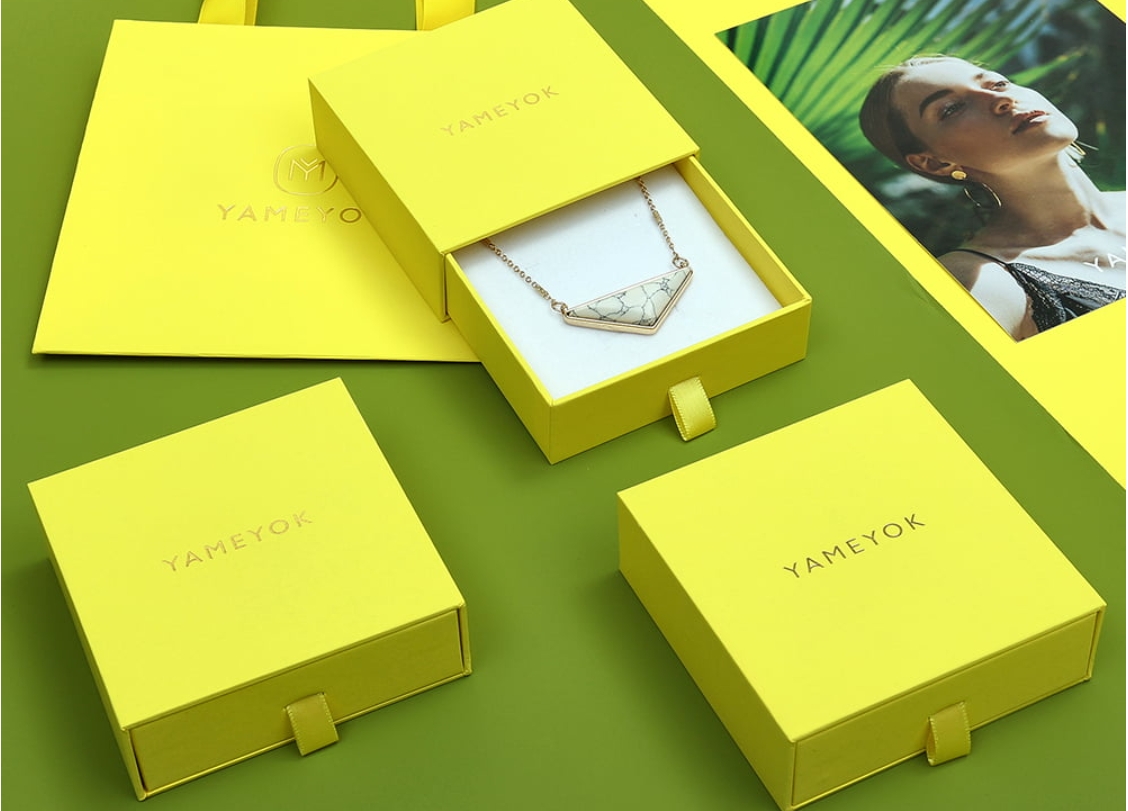 3. Contact the jewelry packaging box supplier

Contact potential suppliers through their websites or contact information. Many suppliers have dedicated sales or customer service teams that can assist you with the sample ordering process.
4. Request the samples you want

When contacting the supplier, express your interest in ordering samples. Provide them with specific details about your requirements, such as the type and quantity of packaging samples you require. Some suppliers may offer multiple samples, so be clear about what you want.
5. Ask about the cost of samples

Ask about the cost of samples, including shipping. Some suppliers may offer free samples, while others may charge a nominal fee. Before proceeding, make sure you understand the pricing structure.
6. Confirm design and customization

If you require custom-designed packaging, discuss your design concepts, artwork, and branding requirements with your supplier. They may provide you with design templates and guidelines to ensure your packaging is consistent with your brand.
7. Sample inspection

Once you receive your jewelry packaging box samples, inspect them carefully to make sure they meet your requirements in terms of quality, design, and functionality. Test with your jewelry pieces to make sure they fit.
8. Place an order

If you are satisfied with the sample and supplier's terms, please order the quantity of boxes you need. Discuss pricing, production lead times, and any customization options for your order.
9. Finalize details

Before production begins, confirm all details of your order, including design specifications, quantities, pricing, and delivery dates.
10. Receive your packaging

Wait for the delivery of your custom jewelry box. Please be sure to inspect the final products upon arrival to ensure they meet your expectations.
Communication with your jewelry packaging supplier is key to getting the right samples and final product. Please make sure you clearly understand your supplier's terms and any potential additional charges before proceeding with your order.