Finding an experienced jewelry packaging manufacturer is crucial to the success of your jewelry brand business. Maintaining long-term and stable cooperation with jewelry packaging manufacturers can give you more peace of mind when customizing jewelry boxes.
1. Customized jewelry box to better package your jewelry

Custom jewelry boxes are designed to provide a great display while keeping your valuables safe and secure. With material, size, color, and finish options, we can create a jewelry box that perfectly matches your brand's aesthetic and values.

(1) Material selection: Choose from luxury materials such as artificial leather, velvet, wood, and eco-friendly paper, all carefully prepared to ensure the highest quality.

(2) Design customization: Our professional designers can work closely with you to create a unique jewelry box that reflects your brand image and enhances the customer experience.

(3) Logo and Branding: Make a lasting impression with custom branding options including hot stamping, screen printing, and embossing.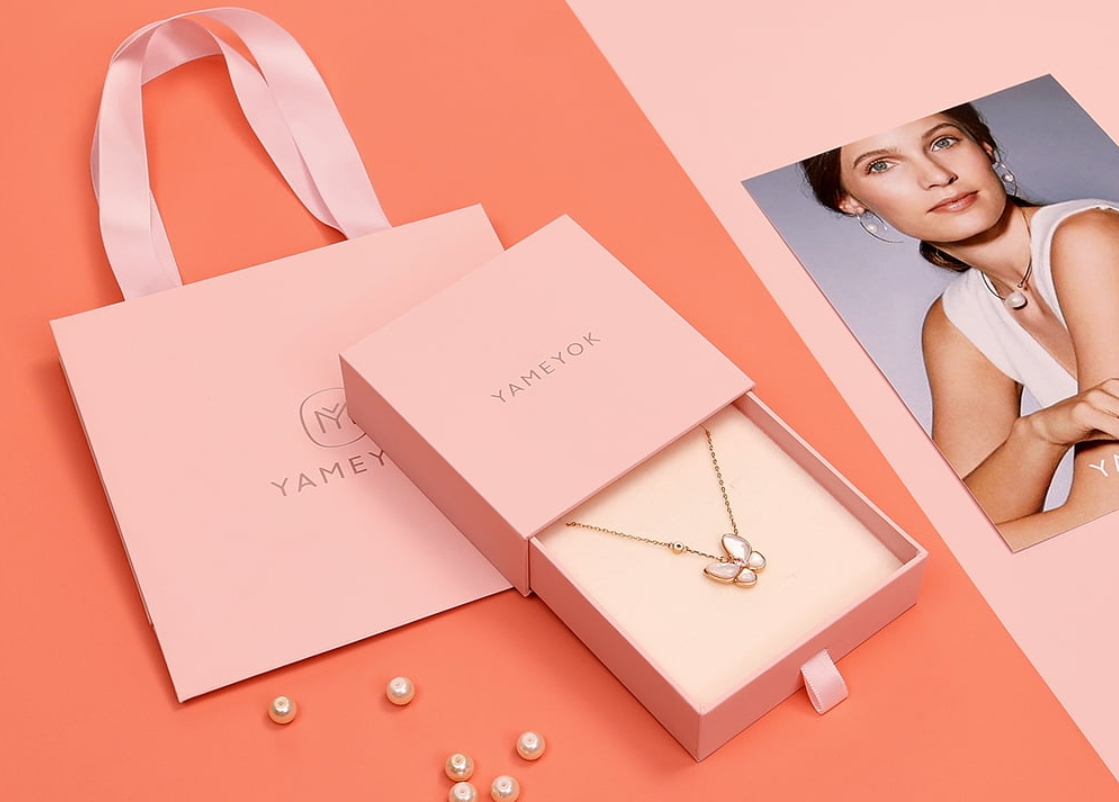 2. Customize jewelry boxes to highlight the beauty and elegance of your jewelry

We offer a variety of jewelry boxes that can bring out the value of jewelry when customers are shopping for it.

Versatile design options: Choose from a range of styles, materials, and colors to create a cohesive and eye-catching display.
(1) Space Optimization: Custom jewelry boxes are designed to maximize space and functionality, ensuring your products are displayed in an organized and visually appealing manner.

(2) Branding opportunities: Incorporate your logo or brand elements into display designs to strengthen brand recognition and create a memorable shopping experience.
3. When customizing jewelry boxes, we must pay attention to environmental protection.

We have a long-term commitment to environmental protection and provide environmentally friendly cartons as a sustainable alternative to traditional packaging materials. Our eco-friendly cartons are made from FSC-certified materials and feature an innovative design that minimizes waste while maintaining high quality and luxury.

(1) Sustainable Materials: Our eco-friendly cartons are made from responsibly sourced materials, ensuring a reduced environmental impact without compromising on style or durability.

(2) Customization options: Choose from a variety of sizes, shapes, and colors to create a unique and eco-friendly packaging solution for your brand.

(3) Biodegradable and recyclable: Our environmentally friendly cartons are designed with environmental factors in mind, providing biodegradable and recyclable options for your packaging needs.
Boyang Packaging is a Chinese jewelry packaging factory with 23 years of experience. If you need customized jewelry boxes, you are welcome to contact us.