Jewelry boxes are more than just places to hold jewelry. Every piece of jewelry we own has its own story and has an important connection to some part of its own history. You want to make sure that all of its content is fully protected and displayed correctly. This means that storing your jewelry isn't a simple matter of randomly throwing them all into a box. If you like your jewelry, you need to look for jewelry boxes to better store them. Many jewelers will customize jewelry boxes. If the jewelry you buy doesn't have a box that you are satisfied with, it doesn't matter, you can also customize jewelry boxes to meet your needs. Custom jewelry boxes need to pay attention to some details, here are 6 tips, I hope to help you with.
1. The lining of the jewelry box should not be ignored

It is worth noting that you should make sure that the inner compartment of the jewelry box has a soft lining. Even if you only plan to store a few smaller pieces of jewelry, you should have enough equipment. Low-budget options tend to save money on the lining, which will only wear your jewelry over time. You should always avoid placing valuable rings, bracelets, and necklaces on any abrasive materials.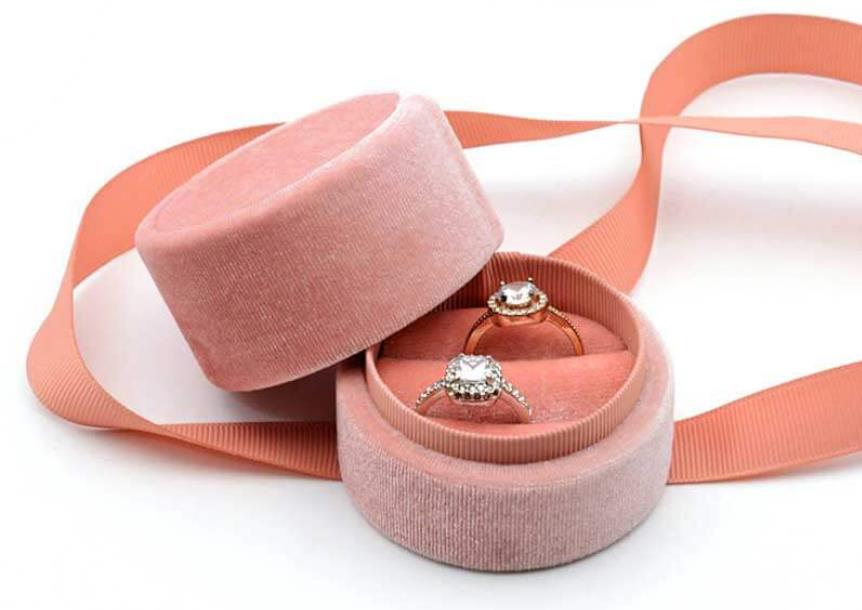 2. Jewelry boxes need multiple compartments

While a small jewelry box usually gets the job done, you should buy a model with multiple different compartments and drawers. Find a true all-in-one that folds easily and compactly even with plenty of designated areas for different types of jewelry, it's easier than ever. At the end of the day, it's mostly for your convenience. If your earrings, necklaces, rings, etc. are well separated, you will have an easier time figuring out what jewelry you want when you're ready to go out.
3. Sturdy appearance

You should make sure that the look of the jewelry box will also stand the test of time. If you're particularly interested in a low-budget box, you should make sure to double-check what it's made of.
4. Outer packaging texture

More and more customers want their jewelry boxes to incorporate various materials, especially velvet. The velvet trend seems to have moved beyond traditional packaging and of course jewelry displays. Many big international brands now use velvet outer packaging, which feels very high-end.
5. Color

The colors merchants or brands use on their jewelry packaging aren't just about choosing neutral or pastel shades; customers are now leaning toward brighter colors for packaging color choices. Specifically, merchants are using their packaging colors to brand their brands. This way, when customers see it, they can immediately associate the brand of the product. Thinking that you can use color to become synonymous with your brand doesn't happen overnight.
6. Jewelry box design

Usually, high-value products tend to impress people, and the same beautiful packaging can also arouse people's desire to buy. If customers buy beautifully packaged goods, they are more likely to save them. This also has Helped strengthen customer repurchases. So jewelry box design has always been a key component of packaging.