Choosing the right jewelry packaging supplier is crucial to your jewelry products, and it also has a positive impact on your jewelry brand. You can consider the jewelry packaging supplier you want to choose from the following aspects.
1. Learn more about jewelry packaging companies

Learning more about the company you choose will allow you to determine what services you need from them. While solution providers are able to manufacture, manufacturers cannot provide a tailor-made solution for your product.
In order to achieve cost-effectiveness, and time efficiency and ensure high-quality results, it is important to understand the difference. Each jewelry packaging manufacturer has its own set of expertise, certifications, and processes.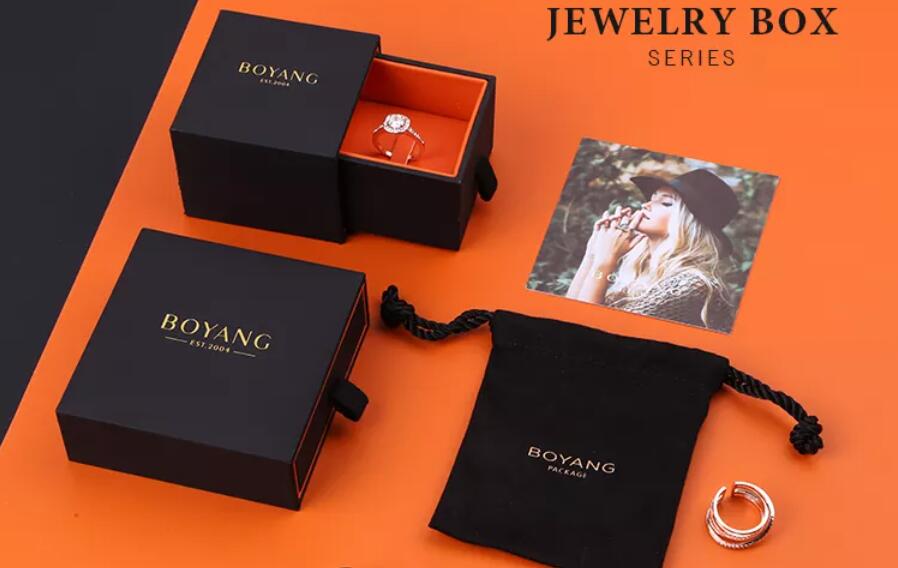 2. Plan your packaging budget in advance

Companies with smaller budgets may feel that they can only accept large minimum orders and the cost of maintaining these orders is simply too high. Especially for small businesses, their products may not require a large number of custom packaging boxes.
Plan your order quantities, and product launch plans (timetables), and set up costs in bulk with details like this. Project details and decisions made for your product packaging are critical in determining costs, which in turn will help you make an informed decision about which packaging company to choose.
3. Quality and materials

Look for suppliers that offer high-quality packaging materials. Jewelry packaging should protect your item and enhance its perceived value. Consider the type of materials used such as velvet, satin, and cardboard, or eco-friendly materials such as recycled materials. Make sure the material is durable and can withstand the wear and tear of shipping and handling.
4. Minimum order quantity (minimum order quantity)

Consider your jewelry packaging supplier's minimum order quantity requirements. Smaller businesses may prefer suppliers with lower minimum order quantities to minimize inventory costs.
5. Delivery time and production capacity

Ask your suppliers about their production lead times to ensure they can meet your delivery schedule.
Check if they have the ability to meet your order volume in a timely manner, especially during peak seasons.
6. Environmentally friendly options

If sustainability is an issue, look for suppliers that offer eco-friendly or recyclable packaging options that align with your brand values.
By carefully considering these factors, you can choose a jewelry packaging supplier that aligns with your brand, meets your quality and budget requirements, and helps your jewelry stand out in the market.