Jewelry bags are very common in life, and jewelers will also pack them in jewelry boxes and jewelry bags when customers buy jewelry, striving to give customers a better experience. Customized jewelry bags are also something that major jewelry brands attach great importance to because jewelry bags can not only protect jewelry but also provide valuable publicity for the brand. So how to increase customer loyalty and increase sales by customizing jewelry bags?
1. Design and material selection

Various design options are available for custom jewelry bags. Different shapes, sizes, colors, and patterns can be customized according to the brand aesthetic and target audience. In addition, it is very important to choose high-quality materials to protect the delicate jewelry and reflect the brand's commitment to excellence.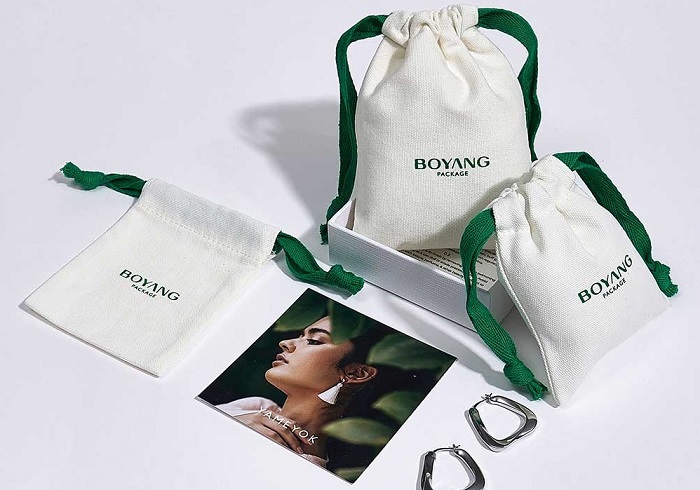 2. Branding and Logo Placement

Branding and logo placement on custom jewelry bags is also very important. Well-placed logos and consistent brand messaging contribute to brand recognition and recall.
3. Customized technology

Different customization techniques can be applied to jewelry bags. This includes printing, embossing, debossing, foil stamping, and even unique features like ribbons, handles, or closures. Each technique has advantages and limitations, which are not discussed here.
4. Sustainability and eco-friendliness

There is an increasing demand for sustainable and eco-friendly packaging options. Custom jewelry bags can be designed using eco-friendly materials like recycled paper, organic fabrics, or biodegradable plastics.
5. Choose a jewelry bag supplier

How to choose a reliable supplier for custom jewelry bags? Factors such as the jewelry bag supplier's reputation, experience, quality control measures, pricing, and ability to handle custom requests can be found. After confirming the above issues, it is possible to request samples from jewelry bag suppliers, evaluate suppliers and communicate effectively to ensure expected results.
The above are the details and processes that need to be paid attention to in custom jewelry bags. If you need custom jewelry packaging, please contact us.