Wearing jewelry can enhance your overall appearance and make you feel confident on different occasions. As a jewelry packaging box manufacturer, we provide some tips for wearing jewelry according to different occasions.
1. Formal events (celebrations, weddings, formal events):

Choose classic and elegant pieces like diamond or pearl earrings, statement necklaces, or tennis bracelets.
Jewelry should be simple yet sophisticated, complementing your outfit without overwhelming it.
Stick to precious metals like gold, silver, or platinum for a luxurious look.
2. Business or professional setting:

Choose understated jewelry to complement your business attire.
Avoid overly showy or distracting jewelry and opt for small stud earrings, simple pendant necklaces, or thin bracelets.
Wear one statement piece at a time to maintain a professional look.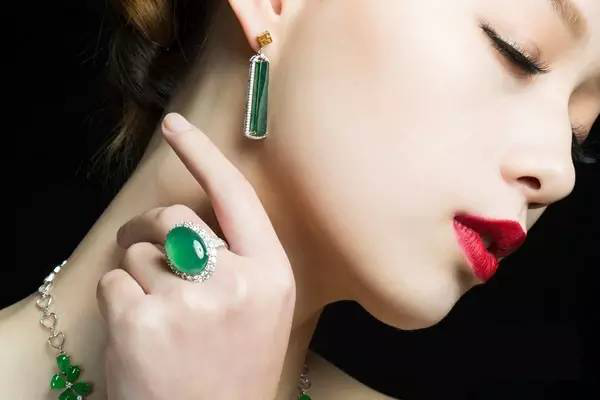 3. Casual gatherings (brunch, lunch, casual parties):

Embrace fun and stylish jewelry that reflects your personality and style.
Mix and match pieces for a layered, bohemian-chic look.
Try colored stones, beaded bracelets, or unique pendant necklaces.
4. Date night or romantic night:

Choose jewelry that will add a touch of romance and glamor to your outfit.
Consider wearing delicate jewelry like a heart pendant, drop earrings, or a slim bracelet.
Go for warm-toned metals like rose gold for a romantic vibe.
5. Outdoor activities or daytime activities:

Choose jewelry that is functional and comfortable without getting in the way of your movements.
Opt for lightweight, durable pieces like hoop earrings, leather bracelets, or delicate necklaces.
Consider accessorizing with statement sunglasses or a stylish hat.
6. Cultural or religious activities:

Respect the cultural or religious significance of the event and choose appropriate jewelry accordingly.
Certain cultures may have specific rules or customs regarding the jewelry, so it is important to know and follow them.
7. Sports events or sports activities:

Avoid wearing jewelry that could damage or cause injury during physical activity.
Take off rings, bracelets, or necklaces, and opt for a simple watch if necessary.
8. Beach or Pool Party:

Choose jewelry that is waterproof and corrosion-resistant, such as stainless steel or silicone.
Consider wearing natural elements like shell necklaces or wooden bracelets for a beach vibe.
Overall, the key is to strike a balance between your attire, the occasion, and the jewelry you choose. Jewelry should complement your overall look, but not overpower it. Don't be afraid to experiment and have fun with your jewelry choices to express your unique style and personality! In addition, after you have participated in activities on different occasions, please remember to put the jewelry back into the jewelry box to avoid damage to the precious jewelry.