There are many types of fabrics used in jewelry drawstring bags. Drawstring bags made of different fabrics have different textures, different service lives, and different production costs. Next, let's learn about the 10 most commonly used fabrics for jewelry drawstring bags.
1. Satin: Satin is a popular choice for jewelry bags because of its smooth and shiny surface. This is an elegant option, perfect for storing delicate and precious jewelry pieces.
2. Velvet: Velvet is a plush, luxurious fabric that provides a soft and protective environment for jewelry. It is often used in high-end or vintage jewelry bags.
3. Organza: Organza is a transparent, lightweight fabric with a delicate, translucent appearance. It is often used in gift bags and is suitable for small jewelry items.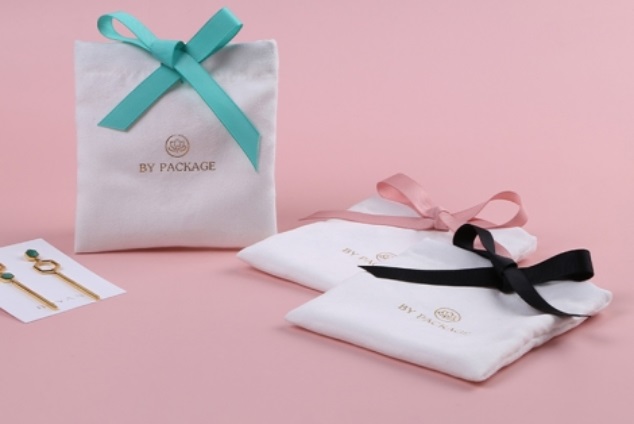 4. Cotton: Cotton drawstring bags are a more affordable option and are often chosen for their simplicity and versatility. They are available in a variety of colors and can be customized with printing or embroidery.
5. Muslin: Muslin is a plain woven cotton fabric known for its durability and versatility. It is often chosen for drawstring bags due to its strength and natural appearance.
6. Linen: Linen is a natural fiber that gives drawstring bags a rustic and textured look. It is an excellent choice for eco-friendly or organic jewelry packaging.
7. Silk: Silk bags are known for their elegance and softness. They are a luxurious choice for high-end jewelry pieces.
8. Tulle: Tulle is a fine, lightweight mesh fabric that can be used to make delicate, delicate jewelry bags. It provides a whimsical and airy feel.
9. Felt: Felt is a soft cushioning fabric that provides protection for jewelry items. This is a good option to prevent scratches and damage.
10. Burlap: Burlap has a rustic and textured appearance and is often used for earthy or vintage jewelry packaging.
The choice of fabric depends on your specific requirements, such as the type of jewelry you want to package, the style you want to convey, and your budget. Jewelry bags often come with drawstrings, ribbons, or cords that can also be made from a variety of materials to complement the overall look and functionality of the bag.