Necklace boxes are the ideal solution when it comes to displaying and protecting your precious necklaces. Whether you are a jewelry seller or an individual looking to gift necklaces to loved ones, a well-designed necklace case can enhance the overall presentation and keep your jewelry safe. We are a jewelry box manufacturer, and the necklace box we make is one of the perfect solutions for your jewelry packaging needs:
1. Better protection

Necklace boxes provide a secure case for your valuable necklaces. It helps prevent scratches, tangles, and other damage that may occur during shipping or storage. The box usually has a soft lining or padding to cushion the necklace and hold it in place.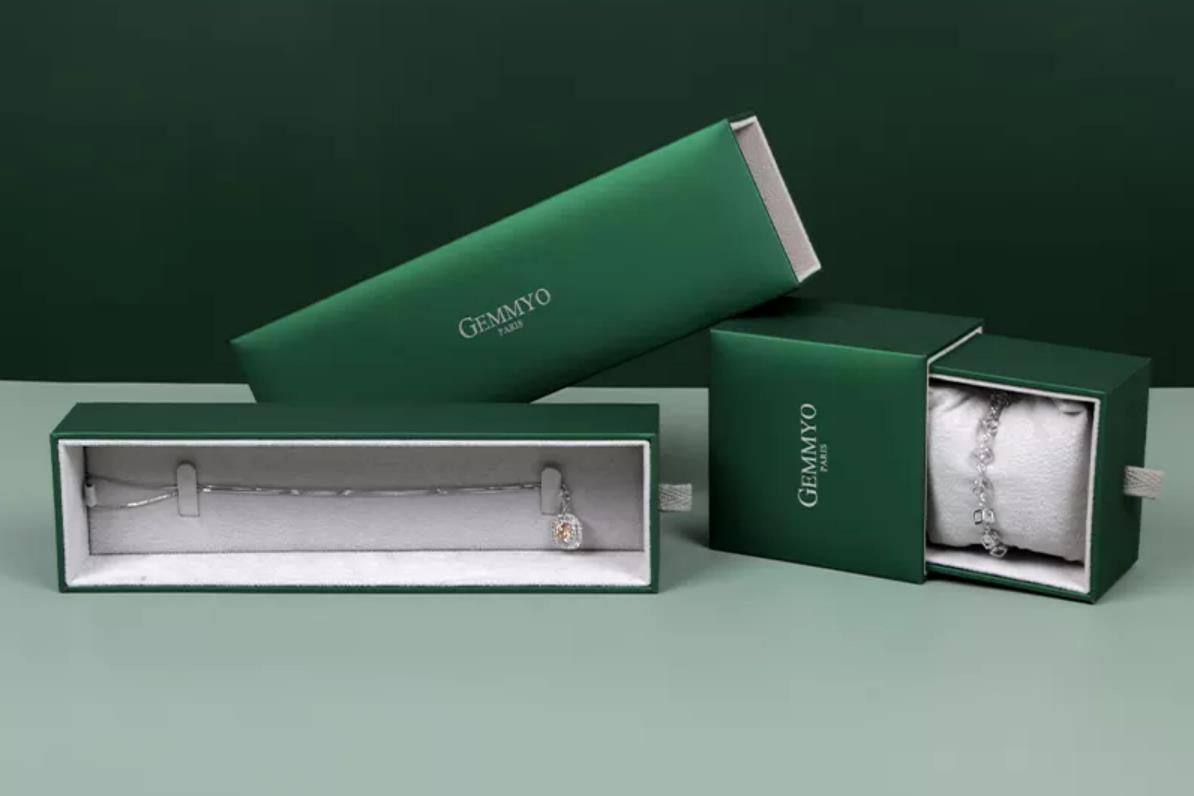 2. Beautiful design

Necklace boxes add a touch of elegance and sophistication to your jewelry. It enhances the visual appeal of the necklace and makes it more appealing to the recipient. Many necklace boxes come in a variety of shapes, sizes, and designs, so you can choose a necklace box that complements your jewelry style and aesthetics.
3. Improve brand awareness and marketing power

If you're a jewelry retailer, necklace boxes are the perfect opportunity to showcase your brand and make a lasting impression. You can customize the box with your logo, brand colors, or other branding elements to enhance your branding. This helps increase brand awareness and customer loyalty.
4. Convenience

Necklace boxes often have a secure closure mechanism, such as snaps, magnetic clasps, or ribbon ties. This ensures the box stays closed when transporting or storing, providing convenience and peace of mind. Some boxes may have additional compartments or hooks for organizing multiple necklaces or other jewelry.
5. Versatility

Necklace boxes are designed to hold different necklace lengths and styles. They usually have inserts or slots to hold the necklace in place and keep it from getting tangled or damaged. Some boxes may also have removable inserts that allow you to use the box for other jewelry or repurpose it for other purposes.
6. Storage and display

Necklace boxes are not only useful for packaging and gift-giving but also for storing and displaying your necklaces. When not in use, you can safely store the necklaces in the case, preventing them from getting tangled or lost. Also, you can display your necklace in a box on a display stand or countertop to add a decorative element to your space.
In conclusion, necklace boxes have many advantages in jewelry packaging. It provides protection, enhances visual appeal, and adds convenience and versatility to the overall presentation of the necklace. Whether you are a jewelry retailer or an individual looking to gift a necklace, custom necklace boxes are a worthy choice. We are a jewelry box manufacturer, we can customize various styles of necklace boxes, ring boxes, earring boxes, bracelet boxes, etc., welcome to contact us.