Whether you are a large jewelry brand or a small jewelry brand just starting out, custom jewelry packaging is an essential thing, especially custom jewelry boxes, and custom jewelry bags. So, how to carry out customized cooperation with jewelry packaging enterprises?
Custom jewelry bags with your logo are a great way to brand and make your products stand out. You can customize a jewelry bag with your logo by following these steps:
1. Select the type of jewelry bag you want to customize

You can use many types of jewelry bags to store your jewelry such as velvet bags, satin bags, organza bags, or drawstring bags. Choose the bag type that best suits your brand and product.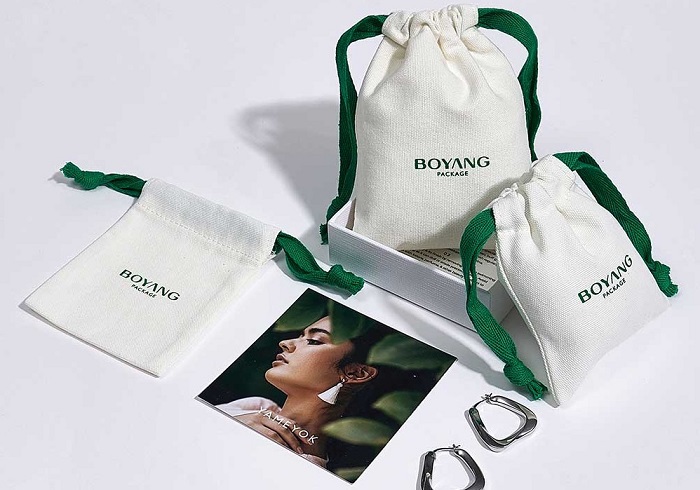 2. Choose the size and color of the jewelry bag
Choose the right size bag according to your jewelry size. Choose the color that best complements your logo and brand identity. Being too big or too small can give your customers a bad experience.
3. Create your brand identity

If you don't already have a brand logo, create one representing your brand. Make sure the logo is high resolution and in a format that is easy to print on the bag, your jewelry packaging design and branding should be a good fit.
4. Select the printing method

There are several ways to print your logo on the bags, such as screen printing, heat transfer, or embroidery. Choose the method that works best for your bag material and budget.
5. Find Jewelry Bag Manufacturers

Find manufacturers that offer custom jewelry pouch printing services. Make sure to request a sample before placing a bulk order. You can search for keywords such as jewelry bag manufacturers on the Internet, and then enter the website to fully understand the production strength of the manufacturer, and then gain a deeper understanding through communication with the other party.
6. Place an order

After completing the design and finding a supplier, you can make samples first. After confirming that the jewelry bag sample is okay, you can place an order for custom jewelry bags for mass production.
By following these steps, you can easily customize a jewelry bag with your logo and create unique and memorable packaging for your products. We are a jewelry bag manufacturer with more than 10 years of manufacturing experience, welcome to contact us.