Customized jewelry packaging boxes usually let the manufacturer make a sample first, and then proceed to mass production after confirming that the sample is correct. To check whether the jewelry packaging sample is qualified, the following steps can be followed.
1. Research and identify jewelry packaging suppliers: Find a reputable jewelry packaging box supplier or manufacturer. You can search online, seek advice from other jewelers, or visit trade shows and exhibitions related to packaging or jewelry.
2. Obtain a sample catalog: contact the jewelry packaging supplier and ask for a sample catalog or manual. These catalogs usually contain images, descriptions, and specifications of the boxes they offer. Check out these catalogs for available box types.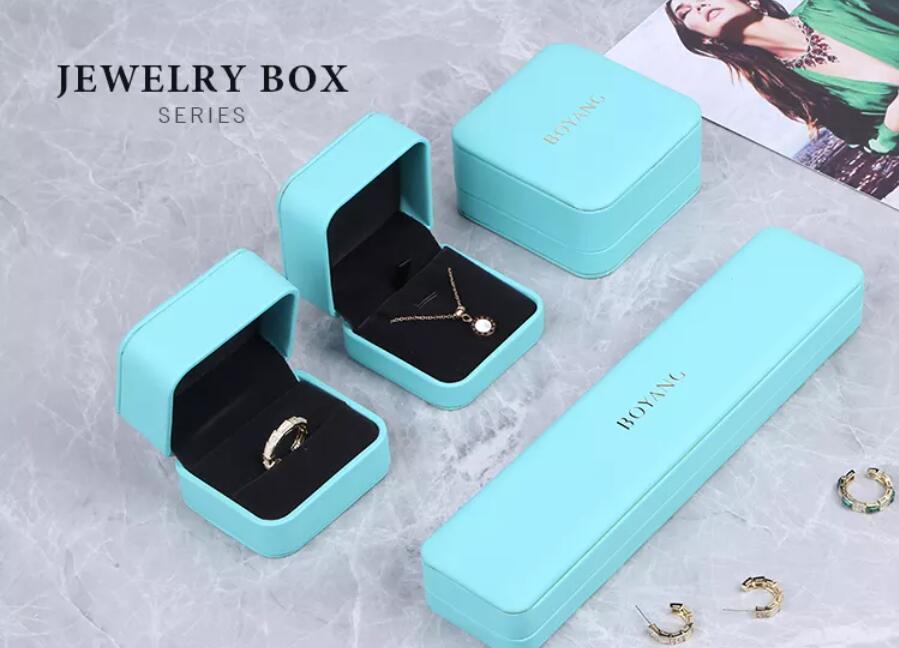 3. Select a specific design or style: According to the catalog, select the specific design or style you are interested in. Consider factors such as size, shape, material, color, and any other features or customization options you may require.
4. Request a sample box: Communicate with the jewelry packaging supplier again and ask for the actual physical sample of the packaging box you selected. Some suppliers may provide these samples for free, while others may charge a small fee or require you to pay for shipping.
5. Evaluation samples: After receiving the samples, please check them carefully. Consider the following aspects:

(1) Quality: Evaluate the overall quality of the box, including materials used, workmanship, and durability. Make sure it meets your standards and reflects the value of your jewelry.

(2) Design and Aesthetics: Evaluate the design, shape, color, and finish of the box. Make sure it complements your branding and showcases jewelry effectively.

(3) Function: Test the functionality of the box, such as opening and closing mechanisms, compartments, inserts, and any other features that are important to your particular piece of jewelry.

(4) Branding and Customization: If you require custom branding or personalization, please check that the supplier can accommodate your needs and evaluate the quality of any printing, embossing, or labeling on the box.

(5) Make a decision: If you are evaluating samples from multiple suppliers, compare them against your criteria. Consider factors such as quality, design, price, minimum order quantity, lead time, and any additional services or support offered by the supplier. Ultimately, choose the supplier whose box samples best meet your requirements.
6. Place an order: Once you have made your decision, contact your chosen supplier and place an order for the desired quantity of jewelry boxes. Make sure to discuss all necessary details such as customization options, payment terms, shipping arrangements, and delivery schedules.
By following the steps below, you can efficiently inspect jewelry packaging box samples and make an informed decision on which jewelry packaging supplier to choose for your packaging needs.