Jewelry will be given as a gift by many people to friends or relatives around them, and if it is given as a gift, it will need a very delicate gift box, so that the person who receives the gift will feel different. Similarly, if you are a jeweler and want to attract more customers, custom jewelry boxes are a very important method, because you can personalize jewelry according to your potential customers' preferences, and let jewelry packaging boxes set off jewelry Precious, thus standing out.
1. Custom jewelry boxes need more humanized and exquisite packaging structures, so everyone can feel the harmony and aesthetic significance of items, people, and the environment when purchasing products. Customized jewelry boxes need to integrate the characteristics of the product with the psychology of customers, so as to infect and attract customers.
2. The customized jewelry box allows consumers to have an intuitive feeling about the packaging, and it allows consumers to see the overall image of the product from the outside. For jewelry, its intuitive feeling is dazzling, which requires a lot of effort in customizing the color and material of jewelry packaging boxes.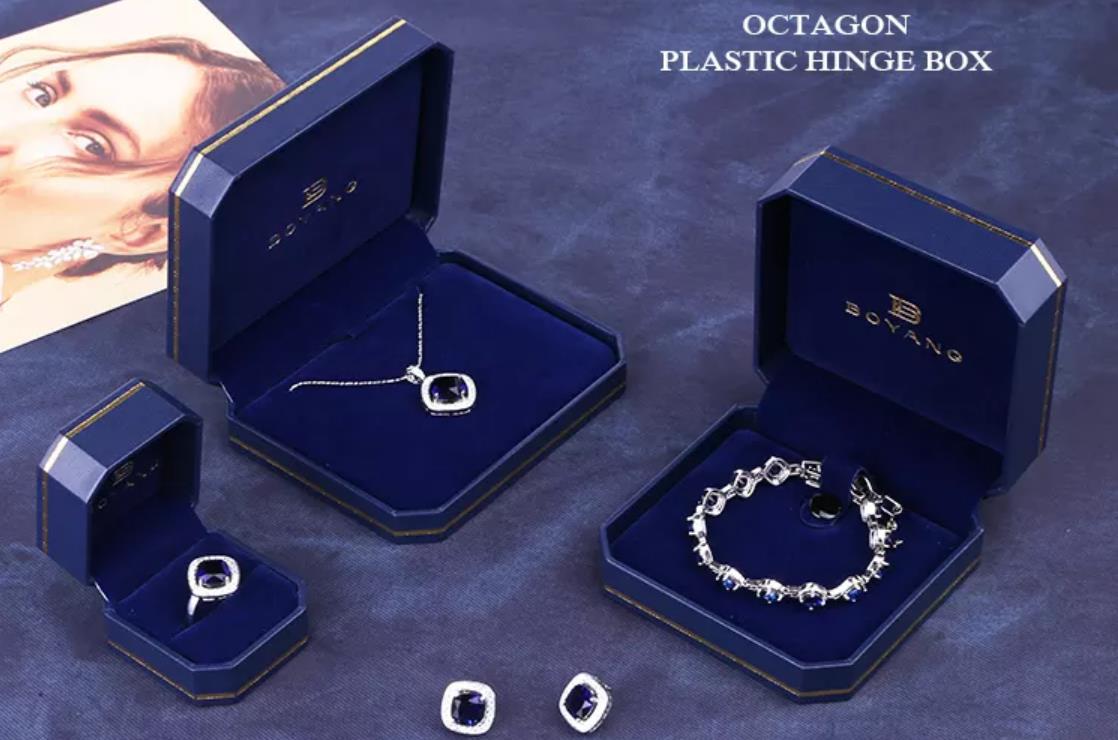 3. The customized jewelry box conveys the emotional packaging that really belongs to the product, and its focus is on expressing the role of product characteristics, it must be simple and clear. Much creative jewelry packaging relies on the luxury of printing materials and the uniqueness of color to attract people's attention to the design of jewelry packaging, rather than blindly screening and improving designs directly from the market.
4. Customizing interesting jewelry boxes specifically means that the shape, color, and form of the packaging box look very interesting, and it shows the characteristics of roundness, simplicity, cuteness, and affinity. Generally speaking, the visual impact is the easiest way to give people a unique taste, which is mainly reflected in the general appearance and bright colors of the product. Sometimes, adding a small decoration can have unimaginable effects.
What details should be paid attention to when customizing jewelry boxes?
A good jewelry box is more than just a place to hold jewelry. Everyone knows that every piece of jewelry that you own has its own story and an important connection to some part of your personal history. You want to make sure all of its content is adequately protected and displayed properly.
Of course, this means that storing your jewelry is not a simple matter of randomly throwing it all into a box. If you love your jewelry, you need to look for a jewelry box to treat it with the respect it deserves. With that in mind, here are some considerations for the jewelry packaging you choose to have:
1. Soft lining

Most importantly, you should make sure that the inner compartments of your jewelry packaging are soft-lined. Even if you only plan to store a few smaller pieces of jewelry, you should have enough equipment. Low-budget options tend to save money on the lining, which will only wear down your jewelry over time. You should always avoid placing your valuable rings, bracelets, and necklaces on any abrasive material.
2. Multiple compartments

While a small jewelry box will usually get the job done, you should buy models that have several different compartments and drawers. Finding a true all-in-one that folds easily and compactly, even with plenty of designated areas for different types of jewelry, is easier than ever. At the end of the day, this is mostly for your convenience. If your earrings, necklaces, rings, etc. are well separated, you'll have an easier time figuring out what jewelry you want when you're ready to head out.
3. Sturdy appearance

You should ensure that the jewelry box's look will also stand the test of time. If you're particularly interested in a low-budget box, you should make sure to double-check what it's made of. Some manufacturers simply add a little varnish or faux material to the composite panel to give it the appearance of being made of higher-quality wood.
Given the importance of the aforementioned features, you'll probably want to see as many jewelry boxes as possible in person. At the same time, you can also look for jewelry box suppliers online. There are countless different box styles out there, and whichever one you choose is entirely down to your personal taste. As long as you make sure it's organized enough and sturdy enough, you're likely to make a choice that will serve you well for many years to come.