In fact, consumers are very concerned about every jewelry packaging box launched by their favorite brands. Who wouldn't like a good-looking and textured jewelry packaging box? To cultivate a group of loyal customers, jewelry brand owners need to do a lot of work and even spend a lot of thought.
Jewelry packaging is very important, why is it important for brands? In such a lucrative and competitive industry, competitors will spend a lot of money on marketing activities every year. In order to succeed in this industry, jewelry brands will optimize every detail to differentiate themselves from their competitors as much as possible.
Proper branding with effective jewelry packaging design can boost your jewelry sales. Here are 5 effective designs for jewelry packaging boxes: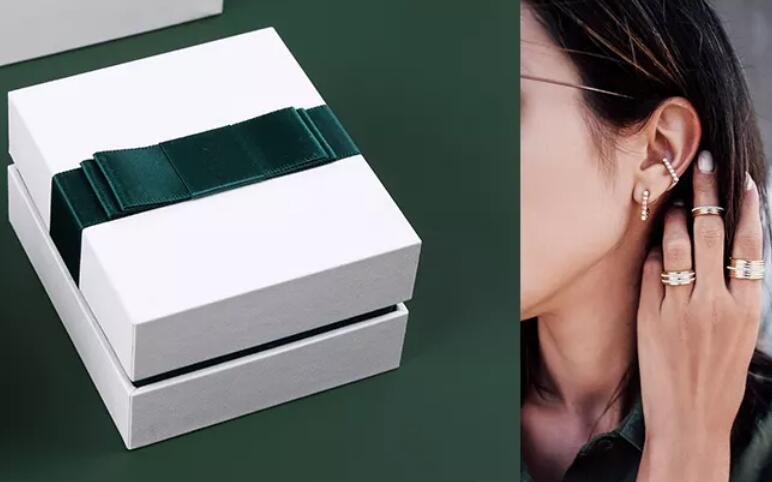 1. Simplicity is eternal

People's impression of a brand is to recall what they see through color, followed by shape symbols and words. Simple and eye-catching jewelry packaging designs that utilize great color combinations to great effect. A minimalist design means you leave out unnecessary details in your packaging that might confuse buyers.
2. The bronzing process enhances the luxury effect

With the hot stamping process, you can make your jewelry packaging box luxurious, and use gold and silver foil stamps to add a luxurious effect to your product packaging. Foil stamps are visually appealing and can give your products an amazing vibe. Hot stamping will add a certain cost, but provide a high-quality feel that can stand out.
3. Add the tactile perception

The tactile perception of your jewelry packaging can also influence consumer decisions. Create visual sophistication by adding a new dimension to your branding messages and graphics through the embossing process.
Adding texture to your packaging can create more depth and can be used to highlight elements of your brand, such as your logo or brand name.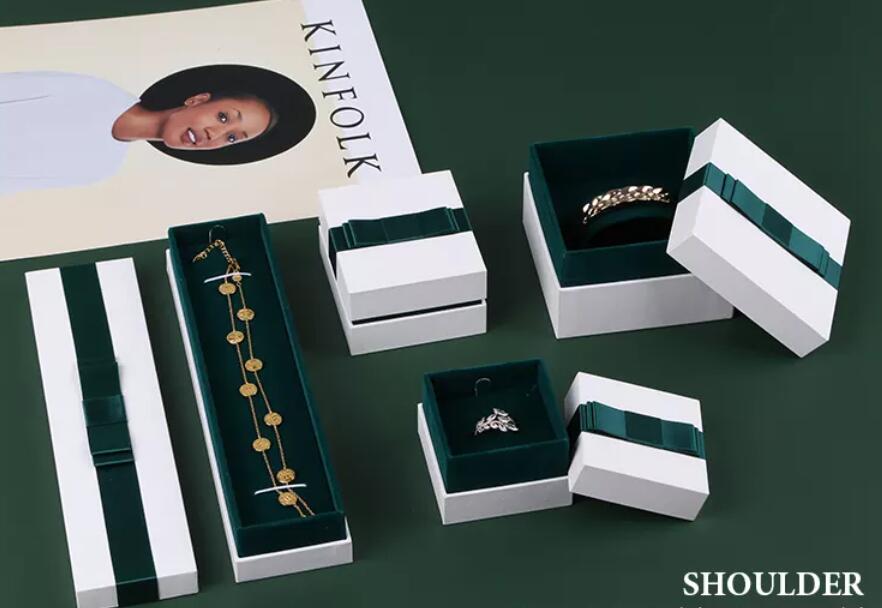 4. The brand logo is eye-catching

Attracting minimalism is naturally not too fancy a design. Classic packaging with a minimalist design can accentuate your brand logo without too much embellishment. The minimalist design emphasizes your brand logo, uses space creatively, and employs simple typography.
5. Choose cardboard environmentally friendly packaging materials

Environmental protection has always been a topic that people are always concerned about. Paper jewelry packaging boxes are the most environmentally friendly packaging among many packaging boxes. For your jewelry box to last, it needs to be reusable, reused, or recycled by minimizing paper waste and designing it.
The above are 5 effective designs to improve the attractiveness of your jewelry box, I hope to help you.