Each jewelry brand seems to have a lot in common, but it also has a lot of uniqueness. Not only the jewelry itself can create more uniqueness, but the packaging box of the jewelry can also be creative. In order to occupy a place in the market, the major jewelry brands will not ignore the huge role brought by the packaging box. Therefore, the custom jewelry box is an inevitable choice. From luxury jewelry boxes to ordinary jewelry packaging boxes, they are almost all customized models. You can use the most unique and branded way to display your jewelry products.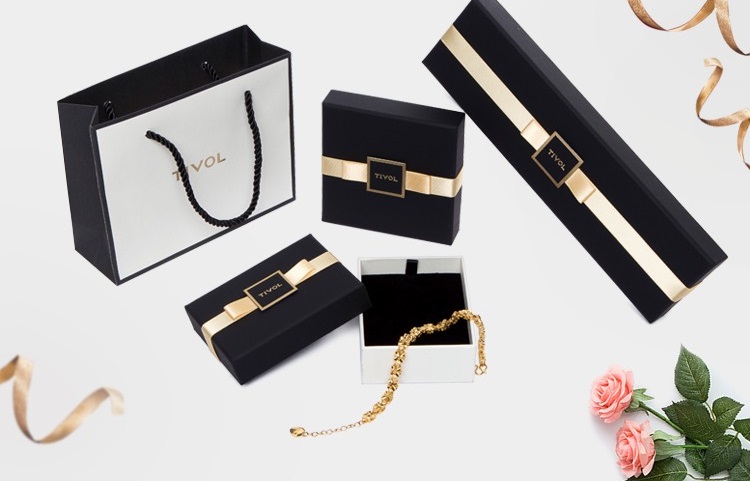 1. Unique design
When designing a jewelry box, you need to make sure it is unique. Incorporate all elements that are easily recognizable to target users while maintaining the brand personality. A successful brand is one that seamlessly incorporates classic design elements into a modern brand. This effectively attracts new users and retains old users.
2, the choice of brand color
Color is a major component to consider in a branding, and packaging strategy. Most users will judge your brand based on the color of the jewelry box. Intention to buy is also indicated, largely depending on the brand, and the color used in the jewelry box.
3. Maintain brand consistency
Many brands update the look of their jewelry boxes every few months or every year in order to keep them fresh in the minds of consumers forever. However, make sure to keep certain elements consistent when designing your box so loyal users can quickly identify your brand.
4. Choose the right printing method
There are many ways to print custom jewelry boxes. If you use three or fewer colors in the box, you can choose to use spot color printing. Spot color printing has very high saturation and clarity, and for some smaller text, choosing a spot color printing process will be clearer. For four or more gradient colors, the four-color printing process can generally be selected. For more than four-color boxes, four-color printing can form a variety of colors by overprinting according to the four colors of CMYK (yellow, magenta, cyan, and black), and the price is more affordable than spot color printing.